---
Welcome!
The Greek experience everyone wishes to experience when visiting this remote and intact area of ​​the island of Crete,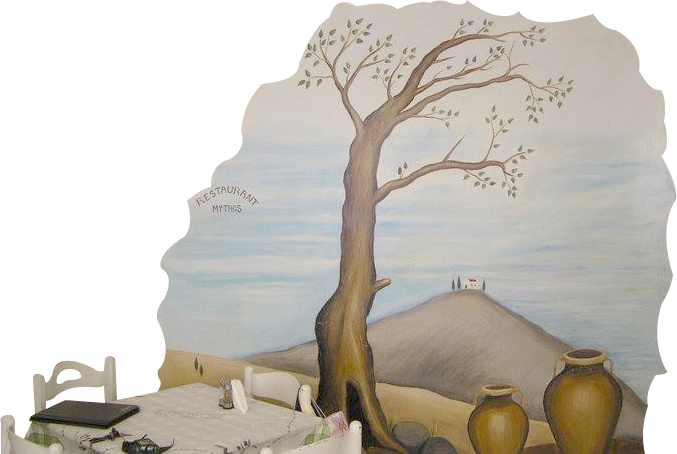 the island that Homer calls 'the island with the hundred cities'.
Mythos Restaurant is located in the central square of the village of Palekastro, at the northeastern edge of the Greek island of Crete.
Manolis Tsantakis opened the Restaurant in 1994 and since then he has served his food to a number of local people, tourists and surfers from all over the world.
While Manolis always served at the Restaurant tables, for many years at the rudder of the kitchen were the experienced hands of his mother Manolis, Freedom, and since this year the food is being prepared by Roula, wife of Manolis and Popi.
Mythos cuisine will offer you a wide variety of traditional, local food, from simple and delicious appetizers to large and healthy salads, mainly dishes, accompanied delicacies and desserts, all accompanied by excellent Cretan red and white wine, raki or ouzo.
The menu includes many traditional vegetarian recipes, several meat dishes and a large selection of fish and seafood to satisfy every palate.
And do not forget to ask for the dish of the day !!
---
Palaikastro, Sitia | Lassithi
Telephone: 2843061243
Mobile: 6974334965